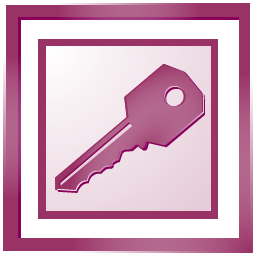 Yesterday I had the opportunity to visit two fairly unique educational institutions in the Wasatch County
access
in preparation for a more intensive two-day conversation that will be held in January.
School District as part of my involvement with BYU's partnership with the District. The purpose of the day was to provide raise issues of
Our first visit was to the
North Campus of Wasatch High School
, which is a satellite campus of Wasatch High School and whose mission is to support students who are at risk of not graduating from high school. As an aside, the District has taken a unique approach to supporting highly at-risk students by eliminating its "alternative school" and integrating it with the traditional high school. In addition to countering the stigma of "alternative education," it provides these students with access to the resources and opportunities enjoyed by their peers (e.g. clubs, interscholastic athletics, elective courses). After brief remarks from the administrator of the North Campus,
Adam Hagan
, we heard from a panel of eight students who described the challenges that led them to the North Campus and what they were currently doing to work toward graduation. Every one of them was articulate, candid, and respectful in their responses and it was incredibly enlightening (and somewhat sobering) to hear their stories of school and where our traditional approach to education had fallen short in their cases.
Our second stop was at the Wasatch County Jail where we had the opportunity to meet and talk with two panels, both a group of men and a group of women who are enrolled in adult education programs while incarcerated. Again, they were far more articulate than I had naively assumed, seemed passionate about learning, and incredibly grateful for the access they were being provided with to improve their lives (One of the most interesting stories of the day came from 45 year-old Duane who was raised on a farm in Ohio and to this day has never stepped inside a school. He's learning to read and write through the adult education program at the jail).
These two experiences have shifted my view of issues of
access
in education. Typically, dialogue around access centers on rather simplistic (though not unimportant) questions of providing educational access to underrepresented or underserved populations, and providing access to technology. But, what I realized in listening to the students I met yesterday was that
access
is a much broader issue than just making sure kids get to school and have a computer. The stories they told, except for in Duane's case, were not about access to school or even access to technology. They went to school and, for the young students at the North Campus, had access to a relatively rich array of technological tools while at school. But, what they repeatedly shared with us was that their experience of school failed to provide them with access to
nurturing and supportive relationships
. Each of them told the story a little differently, but the overall theme was the same. For Orlando, he didn't have access to teachers who were willing to try and understand the challenges he faced as a 17 year-old father and student for whom English is a Second Language. For Joe, there was no one who knew him well enough to know that he was working 40+ hours a week at the community grocery store, so he could buy a car that would be dependable enough to ensure he could make the long drive to school each morning. For Starr, who was probably the most articulate of the group and wise beyond her years, "people listened, but never heard" her. And, McKayla, an Iraqi immigrant who you'd guess had lived in Utah all her life because of her complexion and perfect English, had no one to talk to about what it was like to be bullied because of her ethnicity.
Everyone we spoke to was quick to recognize their own personal responsibility and failings that had contributed to their struggles; however, it was clear that, to a person, they had felt forgotten, overlooked, and isolated throughout the vast majority of their school experience. They had access to school, but had not been able to access the relationships they needed in order to navigate and make sense of their school experiences. The value of the "schools" they are in now is that relationships are a key focus. At North Campus, students benefit from what Adam Hagan described as "shoulder time," where a caring teacher works one-on-one to teach, answer questions, encourage, and challenge. And, at the jail, Ms. Wheatley (who was described with fondness, accompanied by tears, by more than one inmate), has clearly left students in her classroom feeling valued and respected because of the individual attention she provides.
I'm not saying that we shouldn't be focused on more traditional issues of access and work to provide educational opportunity for all students. However, part of the discussion of access needs to include consideration of, not only how we get students "into school," but also how we provide access to the human resources and relationships that, ultimately, are the vehicle for meaningful learning. Whether those relationships are with teachers, parents, aides, peers, or anyone else within the school environment may not matter as much as structuring schools and school systems in ways that allow these relationships to take hold and flourish.
The take home for me from my experiences yesterday is that access is a layered and multi-faceted phenomenon including access to opportunity, access to subject matter or content, access to learning tools and resources, access to dialogue and conversation, access to models and exemplars, and access to relationships. If we're really going to tackle problems of access, we've got to take on the whole problem. A piecemeal approach won't do.